Relocated to Tirol, yeah!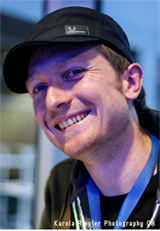 January 2014
Restartet blogging at blog.rafelsberger.at!
April 2013
Finished my Yoga Teacher Training, founded Kaiserwinkl Yoga!
February 2013
New job: I (re)joined MODUL University Vienna's New Media Department as a data visualization researcher.
April 2012
Some news: I got invited to do two talks on data visualization: One at Open Source Day in Innsbruck on May 11th, and another one at Webinale 2012 in Berlin in June, very nice!
September 2011
I'll do a presentation on data visualization and social media monitoring on Sept 29th in Innsbruck.
May 2011
I will present the idea behind gleichgewicht.at at Sustainovation Conference, Vienna, June 3–5.
December 2010
Started working at holzweg e-commerce solutions as Innovation Manager and Software Engineer in Innsbruck, Austria.
October 2009
Updated references.


August 2009
Business Week thinks I'm one of 21 heroes of data visualization.
July 2008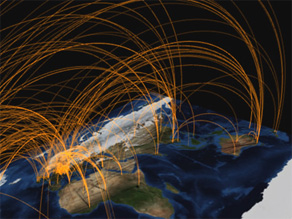 Visualizing Twitter Conversations.
---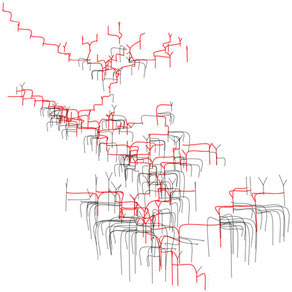 Rhizome Navigation
was used to create animated
genealogy visualizations
using data from Islendingabok!
---
More ...